This is my first go at Down the TBR Hole, which was created by Lost In A Story, but the post that inspired me to do this meme was by Boston Book Reader.
A lot of us end up with large unwieldy lists of books we have added as to-read on Goodreads. This is the solution! Now, my own is not that big, but still there are 330 books on it at the moment, which is a bit silly…
It works like this:
Go to your Goodreads to-read shelf
Order on ascending date added
Take the first 5 (or 10 if feeling adventurous!) books
Read the synopses of the books
Decide: Keep or Go?
So, here we go!
The Books!
1. The Last Unicorn (Peter S Beagle)
It's a book about a unicorn. I think it's a children's book, but nevermind that. It still sounds like a story I want to read
Verdict: KEEP
2. Mistborn #1: The Final Empire (Brandon Sanderson)
Ah, I mentioned this in a post just the other day as a series I really want to read, so this is definitely staying where it is!
Verdict: KEEP
3. Farseer Trilogy #1: Assassin's Apprentice (Robin Hobb)
Same as above. I mentioned this in a post just a day or two ago as a series I want to read, so no, I am not getting rid of this one.
Verdict: KEEP
4. Snow Flower and the Secret Fan (Lisa See)
This is hard. I do like the sound of this one, but I do not think this is a book that I will be picking up anytime soon. I have a couple of similar books on my actual physical shelves already, so…
Verdict: GO
5. The Handmaid's Tale (Margaret Atwood)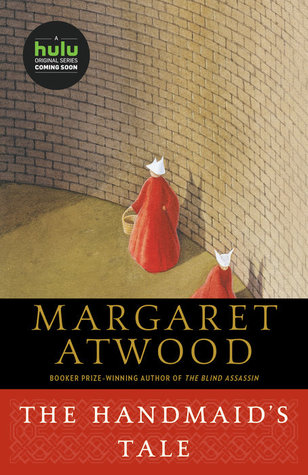 Cannot believe this has been on my TBR for three years and I still have not picked it up! I really do need to change that. I have seen the TV series, but I still really want to read the book.
Verdict: KEEP
Conclusion:
So I am keeping 4 out of 5 books on my list. I almost feel I should get my hands on the four remaining books, as I do not have any of them on my physical shelf.
I had fun with this and I am looking forward to doing another one of these. Maybe next week?