I thought I would do another Down the TBR Hole, a very useful meme created by Lost In A Story.
Most of us bookish folk will end up with way too many books we have added as to-read on Goodreads. Try this for a solution!
It works like this:
Go to your Goodreads to-read shelf
Order on ascending date added
Take the first 5 (or 10 if feeling adventurous!) books
Read the synopses of the books
Decide: Keep or Go?
So, let's have a look what we have…
The Books: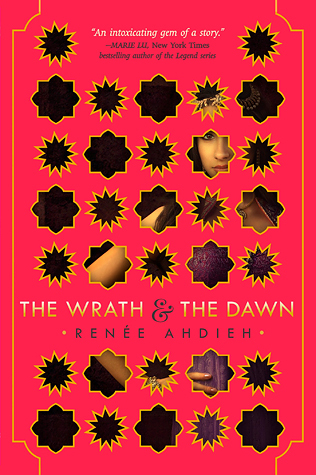 1. The Wrath and the Dawn (Renee Ahdieh)
I already have this one on my Kindle, but it has been for a while. I still plan on reading it though. I think this is one of those books I will enjoy,
Verdict: KEEP
2. Eerie (C M McCoy)
Described as a paranormal teen romance, I read the synopsis for this one and I don't think this one is for me at all.
Verdict: GO
3. I Wish For You (Camilla Isley)
Hmm, this looks like chick-lit with a bit of magic thrown in. The story sounds kind of cute and I don't have (m)any pink books…. Hmmm, is that reason enough? No… I don't think I would be reaching for this anyt time soon.
Verdict: GO
4. The Color of Our Sky (Amita Trasi)
This sounds like a heartbreaking story. I am not sure whether I will be quite in the mood for this any time soon. I will take it off my TBR for now. I can always put it back.
Verdict: GO
5. Red Sister (Mark Lawrence)
Murderous nuns? Yes please. I think I will give this one a shot at some point. But then I do want this cover, cause I don't like the other one. I'm superficial lilke that!
Verdict: KEEP
That's another three gone! Wahey!